News & Insights
News & Insights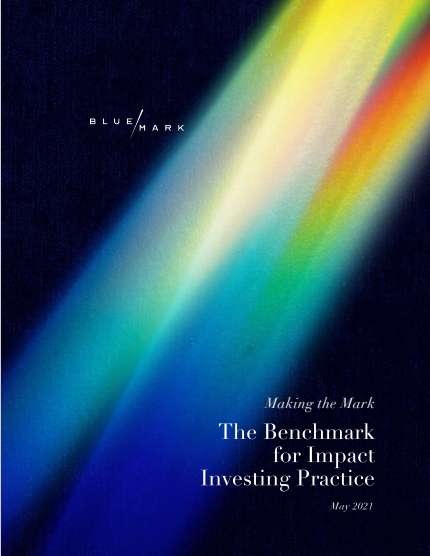 Read BlueMark's second annual review and highlights of its verification of Signatories' alignment of impact management systems with the Impact Principles.
By Neil Gregory, Chief Thought Leadership Officer at IFC
A banana crop in Jalgaon, India. Photo © Dominic Chavez/International Finance Corporation
IFC's Chief Thought Leadership Officer, Neil Gregory, writes on the opportunities and challenges facing the impact investing sector and the critical role of DFIs in originating investment opportunities needed for scaling up.
Article originally published in La Vie économique (in French) and Die Volkswirtschaf (in German)
READ
Apr 28, 2021
NEW YORK, April 28, 2021 /PRNewswire/ -- Nuveen, the global investment manager of TIAA, has successfully completed the initial public offering of the Nuveen Core Plus Impact Fund (NYSE: NPCT). The closed-end fund will begin trading on the New York Stock Exchange (NYSE) today, under the symbol NPCT.
The fund raised $575 million in its common share offering, excluding any exercise of the underwriters' option to purchase additional shares. If the underwriters exercise that option in full, the fund will have raised approximately $661 million.
Read
By Marina Svistak, Senior Impact Advisor, FinDev Canada
When asked which medal they would like to win after a competition, most people would probably choose gold. Fair enough, but at times, for instance at the beginning of    an athlete's career, it might be better to receive a silver medal because it recognizes achievement while pointing to growth and improvement ahead.
That's how we at FinDev Canada are looking at an independent analysis just completed that examined our Development Impact Framework. It looked at how closely our policies and practices under the Framework align with the global Operating Principles for Impact Management. 
BLOG