OVERVIEW
Impact investing can be defined as "investments made into companies or organizations with the intent to contribute to measurable positive social or environmental impact, alongside financial returns."
The Operating Principles for Impact Management, launched in April 2019, provide a framework for investors to ensure that impact considerations are purposefully integrated throughout the investment life cycle.  The Impact Principles bring greater discipline and transparency to the impact investing market, requiring annual disclosure statements and independent verification of Signatories' impact management systems and processes. As the number of Signatories continues to grow, these asset managers, asset owners, Multilateral Development Banks and Development Finance Institutions have become a collaborative community, working together to shape the future of impact investing.
---
See the new Resources section of the website to view Webinars, Signatory Videos, Publications and Documents.
See the Signatories section to view the annual Disclosure Statements and independent verification required of all Signatories.
---
IMPACT PRINCIPLES WEBINAR SERIES
Catch up on previous episodes: 
WATCH | EPISODE 1: Getting to know the Impact Principles.
WATCH | EPISODE 2: Impact Principles in the Era of COVID-19: Perspectives from Signatories to the Impact Principles.
WATCH | EPISODE 3: Impact Investing & Responsible Exits: Impact Principle #7 in Action 
---
RELEASE OF IFC GROWING IMPACT REPORT (JUNE 5, 2020) 
Growing Impact—New Insights into the Practice of Impact Investing.provides an overview and prospects for growth of the impact investing market and characteristics of the current Signatories to the Operating Principles for Impact Management. It also presents 32 case studies prepared by Signatories on their implementation of the Impact Principles.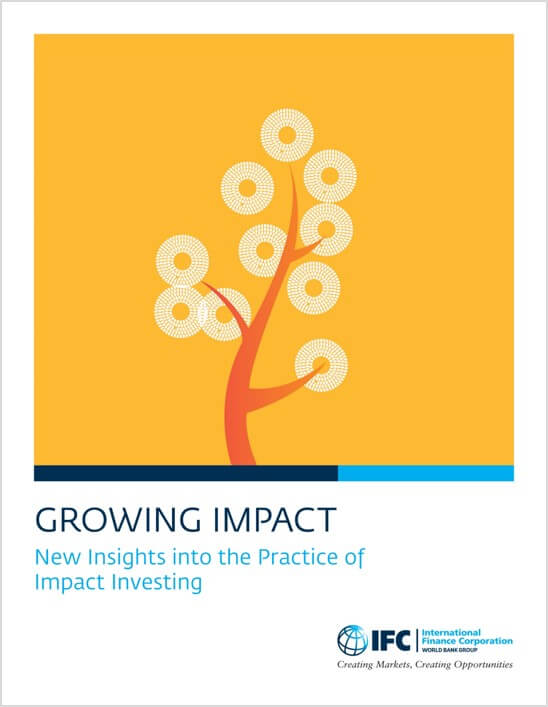 ---
NEW SIGNATORIES

Since the first anniversary of the launch of the Impact Principles, we are pleased to welcome the following organizations as Signatories:

Turk Ventures Advisory Limited
BMO Financial Group
GEF Capital Partners Latam
Deetken Impact Sustainable Energy
RAISE Impact
Omnivore Capital Management Advisors Private Limited
AvantFaire Investment Management Limited
Fortunis Group Limited
elea Foundation for Ethics in Globalization
Old Mutual Alternative Investments
Arcano Partners
Apollo Global Management, Inc.